Family design tradition since 1962
The Family tradition that goes back to 1962, perfect knowledge of the history of chandeliers and there production, humility to the craft and czech crystal, whose history goes back to the 17th century, those are the most important characteristics of the work of this designer pair.
Jaroslav Bejvl Senior' experiences with glass craft and light go back to the year 1962. First implementations of historical and modern luminaries and installations attracted demanding clients from around the world. At the turn of the sixties and seventies, for instance there were huge projects in Iran, in the eighties there was a project involving a chandelier for the Royal Palace in Saudi Arabia and monumentl light column made for the pyramids in Tunis.
Jaroslav Bejvl senior' greatest creative project was in the year 2000. The project included luminaries for all the public areas of the Ritz Carlton hotel in Philadelphia. Several unique projects implemented in Asia followed after this. The first joint project of father and son Bejvl was monumental lighting object for hotel Ritz Carlton in Hong Kong, where the central idea – The metamorphosis of nature – was the contribution of the younger one of the pair.
Together they have created over 80 unique light installations whose unique feature is creativity. Bejvls spread the fame of tradition art of Czech glassmakers all over the world.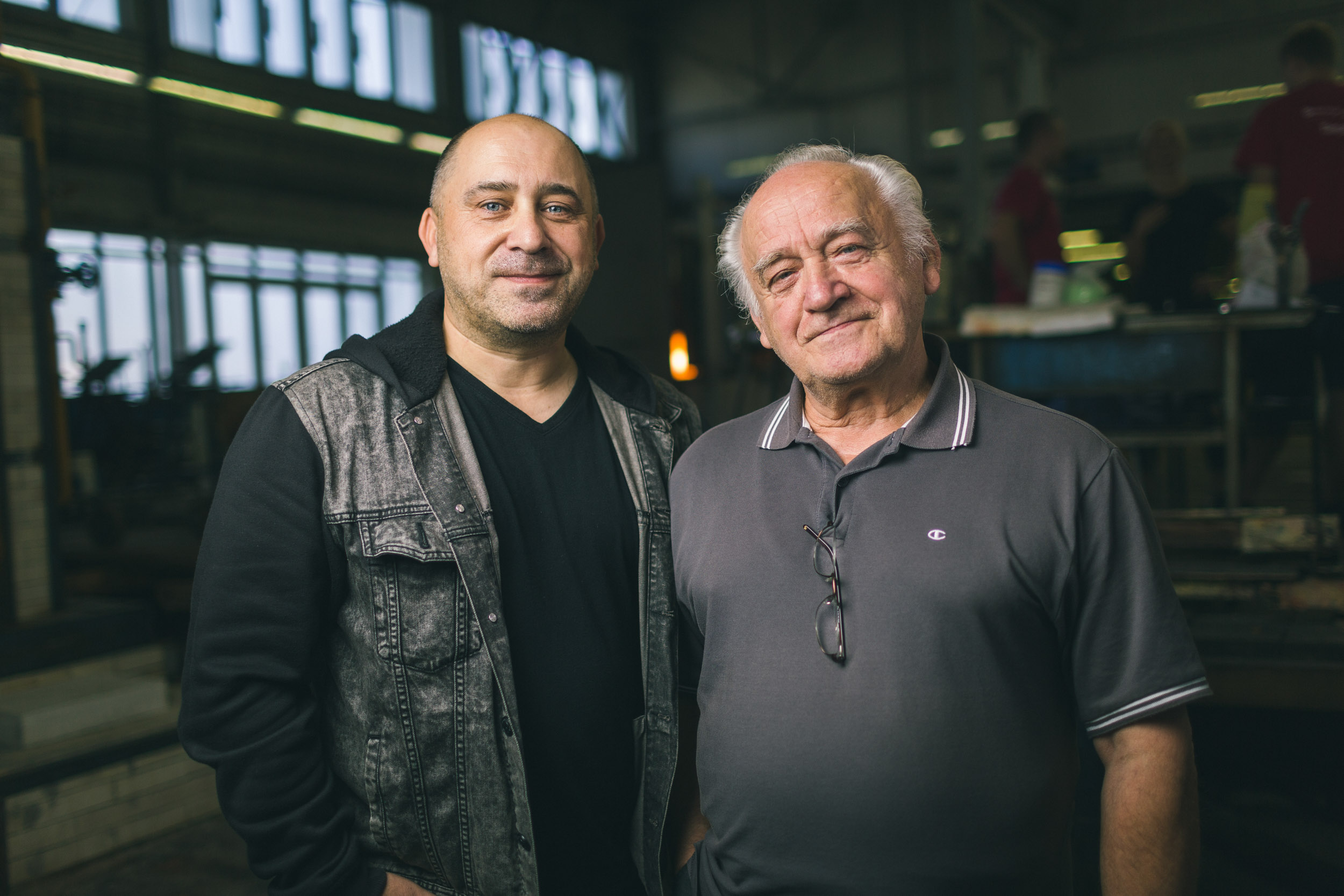 How Bejvl Design Studio was born
Bejvl Design Studio was founded by Jaroslav Bejvl Jr. in 2016. Work focuses on quality artistic solutions and on the functionality and technological inventiveness of the pieces made.
Jaroslav Bejvl, jr. is known mainly as a designer of lightning objects, which are implemented over the world.
He graduated from design sculpture and drawing. He was able to uncover some secrets of glass processing technology in well known studio Chihuly in Seattle.
His work is based on the usage of traditional materials, craftsmenship of czech glassmakers and craftsmen. However he also uses the latest technologies often in interactive installations. This is how he creates modern art objects with clear vision.
He spent a major part of his career as a designer at Preciosa Lighting, where he worked as Lead Designer since 2000. From 2013, he continued as Artistic Director until in 2016, when he founded his own Bejvl Design Studio.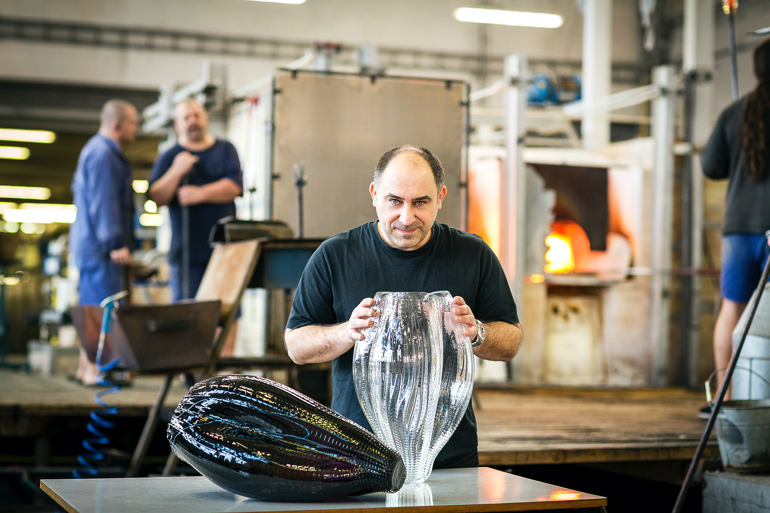 projects
awards
companies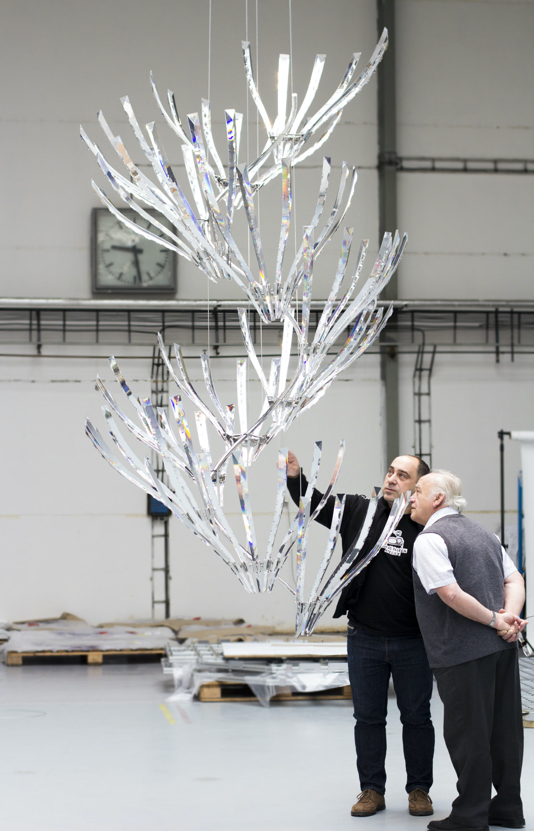 Jaroslav Bejvl is one of the most important Czech glass designers and artists of today. In his work, he puts his vast knowledge of the traditional production of lighting fixtures, which he also restores, to good use. As part of his projects, he often combines verified traditional methods with the most advanced technologies and does not hesitate to experiment with hi-tech methods.
Jaroslav Polanecký
Design theorist
Glass artists use a variety of technology but what really mat – ters is their individual approach to the technology chosen. Art without craft remains an introverted exhibition. Jaroslav Bejvl, an artist who has devoted most of his life to art, knows well when to whisper to glass and when it´s time to raise his voice. Above all, one has to remain talking – working with glass must a be a dialogue rather than a soliloquy of a haugh – ty fellow.
Petr Nový
chief curator of the Museum of Glass and Jewelery in Jablonec nad Nisou